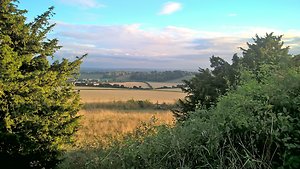 Frequently Asked Questions
How long will I wait for the first session?

At the moment, Autumn 2023, I do have some availability. We can discuss this when you email me or call. I will do my very best to find you an appointment asap and most people won't have to wait more than a few weeks.

How confidential are the sessions?

Counselling is completely private and discreet. Anything that is discussed is confidential between you and me. There are certain rare legal exceptions which I can clarify in the first session. I do keep notes on all my client work which are kept securely locked, and destroyed after seven years as required by BACP. I keep all my notes using an alpha-numeric code so that there are no identifying details.

Am I safeguarded?

I am a member of the BACP (British Association for Counselling & Psychotherapy) and work within the principles of their Ethical Framework. I am also a member of the HACP (Hampshire Association for Counselling & Psychotherapy). I hold professional indemnity insurance and receive regular supervision ensuring that I practice ethically and competently. I have a valid DBS (Disclosure & Barring Service) certificate and am GDPR compliant. I partake in regular 'Continuing Professional Development' (CPD) training to keep up to date with current issues.

Is coming to counselling a sign of weakness?

Not at all. Taking the step to seek counselling is a healthy way of looking after yourself. Acknowledging that something does not feel right and making the decision to access help takes great courage and strength.

What can I expect from the first session?

The first session will be referred to as an 'Initial consultation'. This will include taking some personal details and a brief history. We will discuss what you are looking for and how we might work together. I will get you to sign a contract of which you will have a copy. If you are under 16 or feel very anxious, you can bring a parent or a trusted friend for the first ten minutes of the initial consultation.

How many sessions do I need?

Some people have as little as six sessions, others require many more. This is something we can discuss in your first session. Together we can review this on a regular basis to establish how long you wish to continue with counselling. Everyone is individual.

What if I can't think of anything to say?

Don't worry, I will help you. I use creative activities, story cards and short questionnaires to prompt discussions. Hopefully you won't feel awkward, I am there to help you through the process.

How often are the sessions?

Ideally the sessions will be weekly on the same time and day we have agreed - but if you do have problems attending sessions on a regular basis (e.g. shift work, college timetable,) we can work this out together in the first session.

My child has an eating disorder, is it my fault?

Some parents initially express guilt and fear about not being a good enough parent and that they somehow "caused" their child's or teenager's eating disorder. There are many myths associated with eating disorders (e.g. only females develop eating issues, eating disorders are just about food, eating disorders are fads, etc) and saying that parents are to blame is another myth that needs to be dispelled.
An eating disorder impacts far more than just the individual struggling with food and body image issues. Sometimes it's toxicity can affect every relationship the person is involved in. Often the closer the relationship is, the greater the impact can be. This is why talking to a stranger in a safe non-judgemental setting can really help. I have experience in dealing with Anorexia Nervosa, Bulimia Nervosa, Compulsive Eating and other Sub-clinical Eating Disorders.

Is there a certain type of person that is more susceptible to eating disorders?

Eating disorders often occur in young people with other mental health problems such as anxiety, depression, and obsessive compulsive disorder (OCD). That is why I treat my clients from a holistic perspective; looking at relationships and issues that may have influenced their emotions and behaviours.

Can someone recover from an eating disorder?

Absolutely yes. Recovery is possible when you get the right support and help. You can learn to feel in control and be free of obsessions and worries about your weight and food. Complete recovery means so much more than just feeling in control of food. It is about managing your feelings, relating well to other people and being happier overall.

Can I bring a friend or family member to counselling?

Counselling is conducted on an individual basis and therefore it is not usual to bring anyone into the counselling room with you. Younger clients can bring a family member to the first session if they prefer. This can be discussed at the initial contact.

How do I pay?

Payment can be made by cash at the beginning of each session or by BACS or PayPal prior to the session. We can also discuss paying in blocks (six weeks) if you prefer. I have a 24-hour cancellation policy which I can explain in the first session.



Please feel free to contact me with any further questions you may have.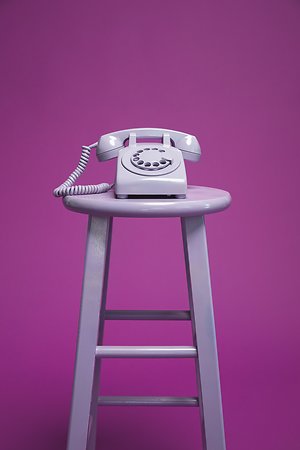 Give me a call